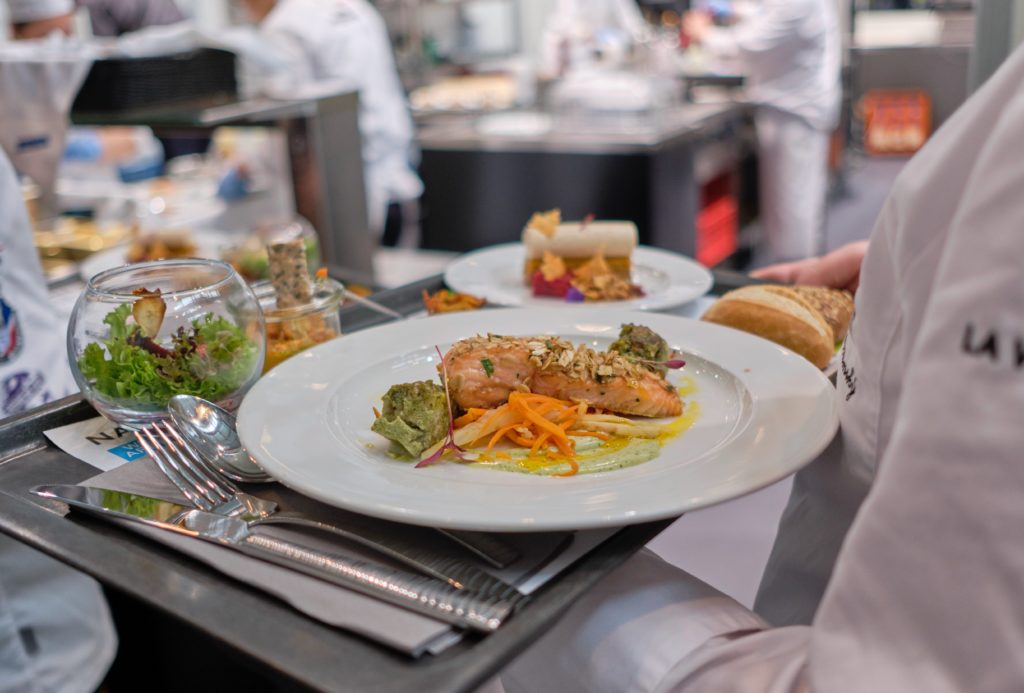 In just a few months, international chefs will once again be creating an Olympic atmosphere in Stuttgart. Menu tickets for the Restaurant of Nations are now available online – whether for a light lunch break or a high-quality three-course menu.
From 2 to 7 February 2024, the 26th IKA/Culinary Olympics will once again bring together the international culinary elite at the Stuttgart trade fair grounds in parallel with Intergastra. Over four days, teams from all over the world cook for medals, top placings and victory. In 2020, around 1,800 chefs from 67 countries competed in the glass kitchens, and around 8,000 menus were prepared at that time. This IKA/Culinary Olympics also promises experiences for all the senses. From Sweden to Australia, from Italy to Hong Kong: "In Stuttgart, the participants will bring delicacies from their respective countries, exciting taste experiences and real food trends to the plates in the Restaurant of Nations," says Daniel Schade, President of the German Chefs Association (VKD). "In different competitions, the chef teams will thus show the culinary diversity that professional cuisine around the world has to offer." 
Ticket shop now online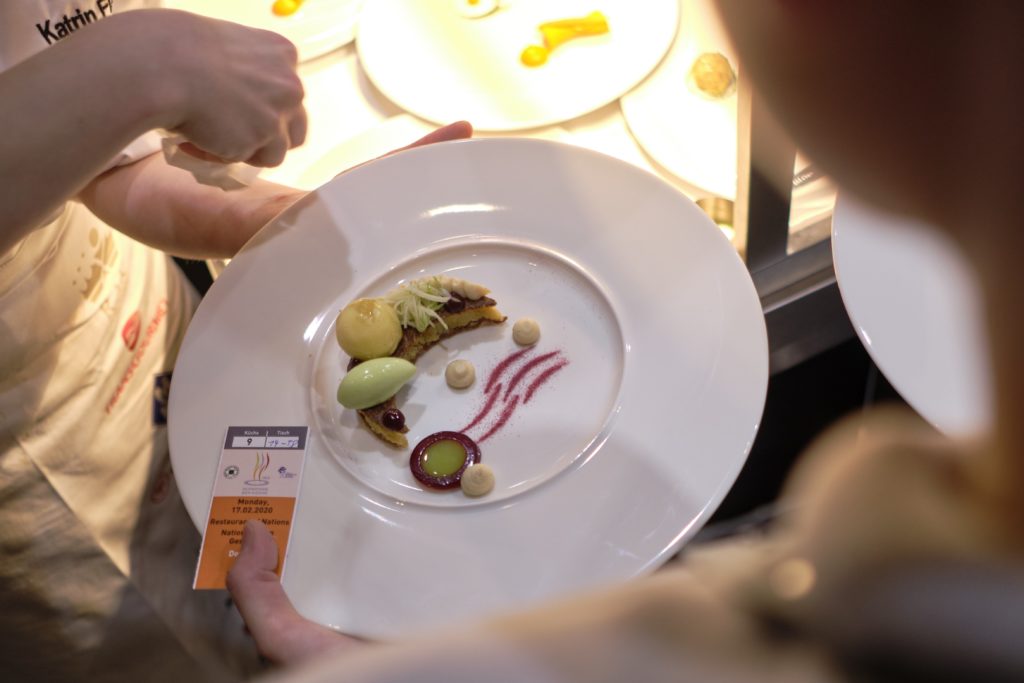 If you want to taste your way around the world, you should secure a menu ticket now, for example for a high-quality lunch of the Junior National Teams or a multi-course dinner menu of the National Teams. Our tip for all those who are in Stuttgart during the day and have an appetite for a "somewhat different" lunch: the competition of the Community Catering Teams was updated in line with the times. In accordance with the principles of healthy, sustainable nutrition, at the IKA 2024 the focus is on vegetables as the main component of the menu to be cooked – balanced and tasty. Conveniently, all courses are served on a tray, uncomplicated and close to reality. So nothing stands in the way of an easy and flexible lunch break. "In all competitions, guests should keep an open mind and be ready to be surprised, because they become part of the unique, cooking-Olympic event," says VKD President Daniel Schade.  
As soon as the "Olympic fire" has been lit, the participants of the IKA have only one objective: gaining as many points as possible. The jury will award gold, silver and bronze medals on all days of the competition, depending on the score. At the final award ceremony on 7 February, the total number of points will decide who the next Olympic champions will be. 
---
Teams and Menus at a Glance

National Teams

Restaurant

of Nations: Three-course menu (Dinner), €89 per person

Chef's

Table: Seven-course menu (Dinner), €140 per person

Junior National Teams

Restaurant

of Nations: Three-course menu (Lunch), €52 per person

Junior

Chef's Table: Five-course menu (Dinner), €115 per person

Community Catering Teams

Restaurant

of Community Catering: Lunch including a non-alcoholic drink, €22,50 per person

During Intergastra's opening hours, Regional Teams will delight visitors with creations in the Culinary Art and Pastry Art competitions, and Individual Exhibitors and Live Carvers will combine craftsmanship with creativity and flair.

---

Overview of the teams, menus, schedule of competitions and how to get there:www.culinary-olympics.com/visitors

Tickets:www.culinary-olympics.com/ticket

---

Due to fixed, unchangeable menus in the competition situation, allergies, food intolerances, diets or similar cannot be catered for.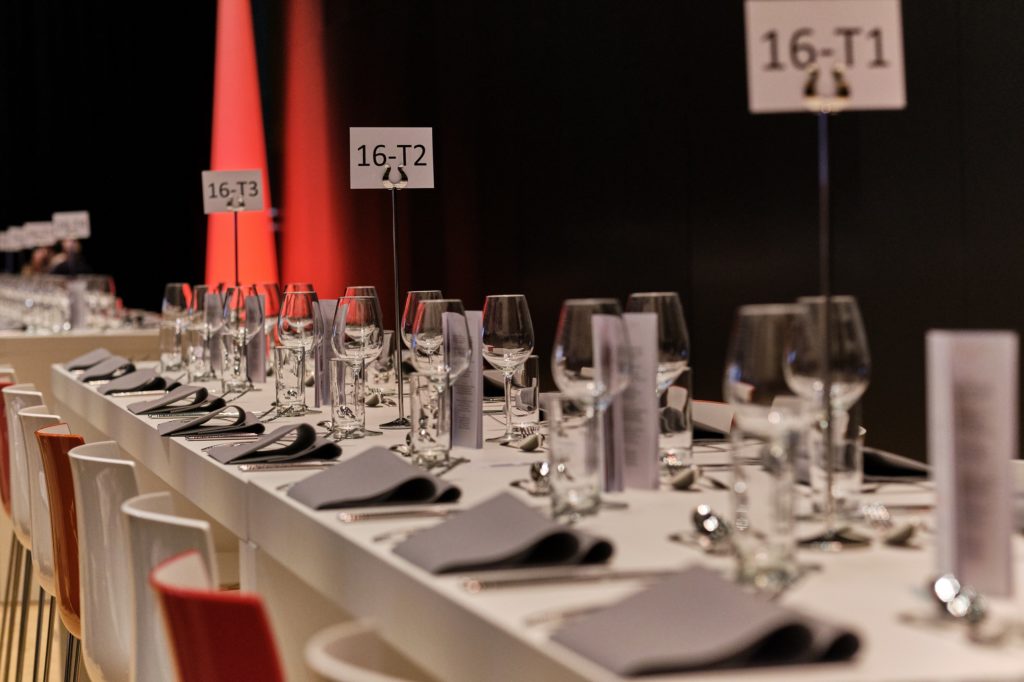 ---