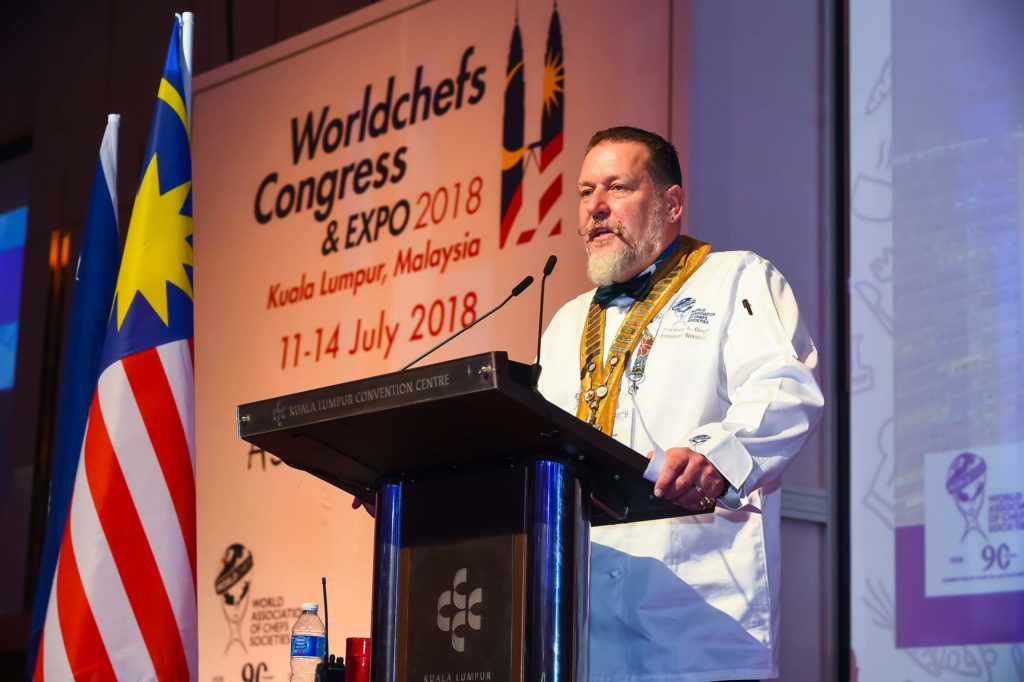 At the end of May, the who's who of the global culinary industry will meet in Abu Dhabi. Worldchefs members are cordially invited.
Thousands of chefs from all five continents: This will be the the picture again soon at the Worldchefs Congress & Expo. In its 93-year history, the event of the World Association of Chefs Societies has been organized in 36 cities across the world. From 30. May to 2. June 2022, Worldchefs invites its members to Abu Dhabi, United Arab Emirates. The four-day event is the first major international gathering of the hospitality sector since the pandemic. According to Worldchefs, the theme "Rise Together" is a message of hope and unity. As usual, the Worldchefs Congress focuses on networking and expanding professional bonds. The event includes an extensive educational program, the prestigious Global Chefs Challenge culinary competition, a trade exhibition, and numerous industry events and activities. All members of Worldchefs are invited to attend the congress in May.
Attendance packages

Full Delegate Package: Comprehensive immersion at the Worldchefs Congress & Expo. Hear from leading experts, learn about the latest trends in HoReCa innovation, watch the world's best culinary teams compete in the final of the Global Chefs Challenge, and connect with industry professionals from around the globe at Worldchefs networking and dining events.
Young Chef Package: Total access to the Worldchefs Congress & Expo, with added access to the Billy Gallagher Young Chefs Forum. Registrants must be under 25 years old in 2022.
The Retired Chef Package: A reduced rate for seniors. Retired chefs must be 65 or more years of age in 2022.
Accompanying Guest Package: Offers your partner the opportunity to share in the fun! Bring your date along to all 3 evening receptions. While you're expanding your culinary and professional horizons, they're welcome to join in custom designed tourist programs with other accompanying family and friends.
---
Register now

Find more information about the Worldchefs Congress & Expo via www.worldchefscongress.org.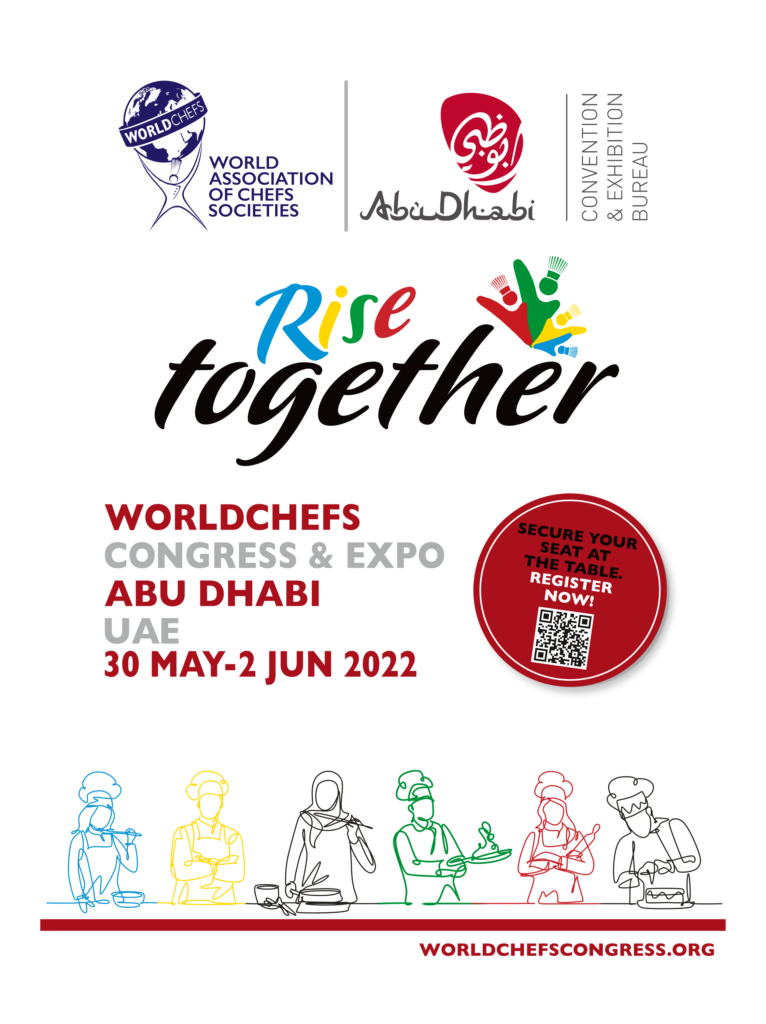 ---