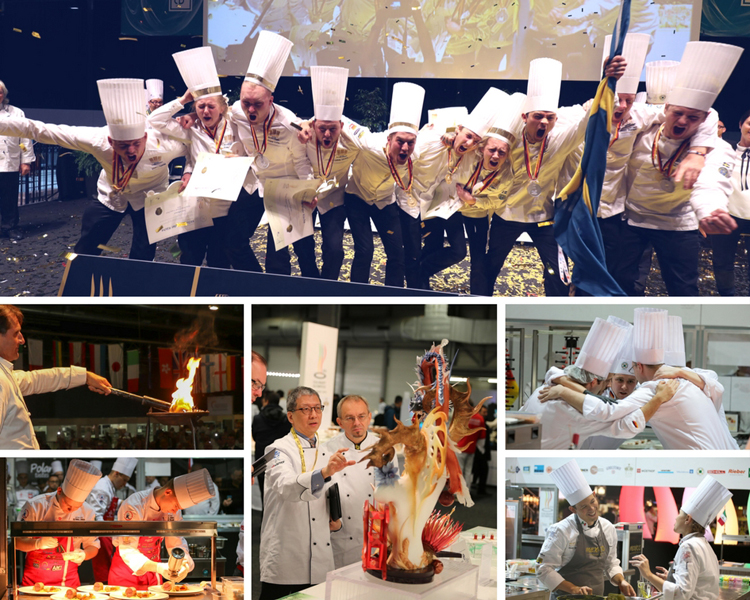 On our own behalf: The IKA/Culinary Olympics will be held next time in Stuttgart. We leave Erfurt with mixed feelings – a laughing, but also a crying eye.
The decision about the change of the venue of the IKA/Culinary Olympics, was anything but easy for us. We have often been together. For months. For hours. As Presidium. With the colleagues in the office. Or together. We have telephoned, discussed, advantages and disadvantages of the sites placed together, measuring concepts and evaluated numbers. But it was not cold facts. Emotions came high. Memories of this incredible feeling that flashed in the air of Erfurt when 2,000 chefs from all over the world were in the city. The gastronomic establishments from the region have proved themselves as very good hosts for the chefs and their teams from all over the world. They were perfectly adjusted to the special needs, training and preparation times at night. "Are we giving this security?" We asked. And joy came at the thought of being connected to the Erfurt fair team. In the comforting knowledge that the team finds a solution for any problems, was at any time approachable and telephone lines between Frankfurt and Erfurt ran hot. No matter-of-fact relationship, but almost one that can be described as personal, yes, even a little friendly. In short: In Erfurt we have always felt very well, very well cared for – felt at home. Thank you Erfurt for your hospitality, your worldliness, your care for the chefs of this world.
But there are those choices in life that you just have to make. And so we balanced: What is good for the association? What makes the Culinary Olympics move forward? Stuttgart is a step into the future. We see the opportunity to present the exhibition internationally even better and to address a larger specialist audience as a great opportunity.
We, the Presidium and the team of the office, left Erfurt with melancholy and mixed feelings. But we are also looking forward to Stuttgart, a new challenge and the IKA/ Culinary Olympics 2020.
Archive photos: VKD
---