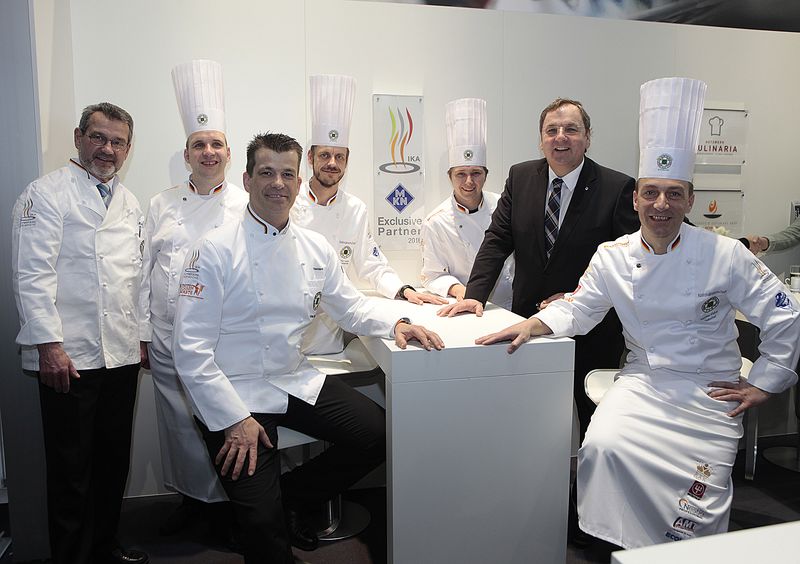 Die Nationalmannschaft präsentiert sich in Stuttgart, wo auch das IKA-Juryseminar abgehalten wurde.
At the INTERGASTRA 2016, the German national team presented their creations to interested visitors. On the subsequent tour the cooking professionals also welcomed the IKA Exclusive Partners MKN, RAK and Nestlé Professional.
The VKD additionally held a seminar for WACS IKA jurors that was very well attended. Training leader Gert Klötzke, Culinary Competition Chairman, explained the main criteria and current standards of review catalog of the Culinary Olympics.
---