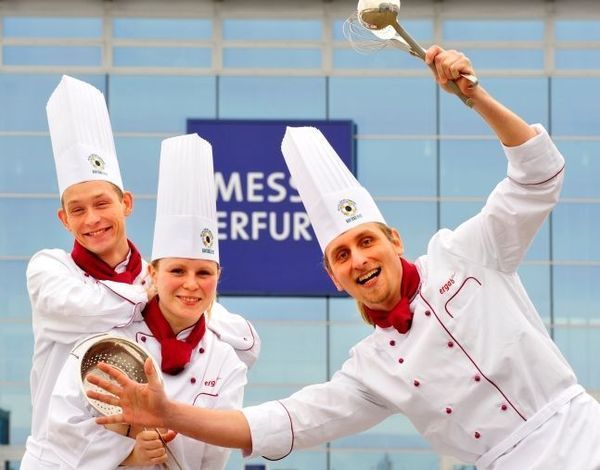 Online können schon Tickets für das Koch-Event schlechthin gebucht werden.
Online Tickets can already be booked for the cooking event par excellence.
As of 22th January 2016 the time has come: Tickets for the most important cooking competition in 2016 may be grounded purchased on the website of Messe Erfurt in advance. Interested visitors from abroad should be aware that there may be a delay in the activation of links due to the time differences. The top menu of the IKA-competitors can be booked in the following categories:
light yellow: team of caterers
light green: Youth teams
light blue: teams
We look forward to seeing you again in October 2016, to know: "cooking without barriers" the motto is again lived program.
---