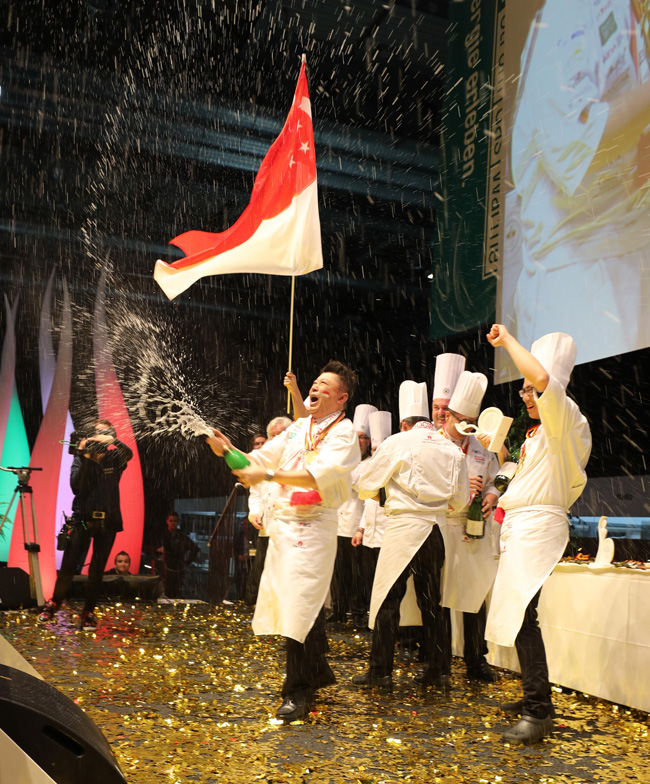 Starting in 2020, the world's culinary summit will take place at the Stuttgart Fairgrounds. The largest exhibition of culinary art in the world will be organised in conjunction with the Intergastra trade show.
The organisers of the event, the German Chefs' Association (VKD) and the Stuttgart Fairgrounds, are pleased to announce that the 25th edition of the IKA/Culinary Olympics will take a new format, opening its doors at the same time as the Intergastra in Stuttgart.
According to VKD's President, Andreas Becker, this change of location is a "step into the future". "Stuttgart offers us the opportunity to present the IKA/Culinary Olympics better on an international level", he explains. With approximately 100,000 Intergastra visitors, the association will be able to reach a much larger professional audience.
In Stuttgart, over 2,000 chefs from more than 50 nations will participate in the world's largest culinary competition. The national teams want to present pioneering culinary trends and win culinary Olympic gold medals. The Culinary Olympics offer chefs an ideal platform to showcase their skills. "It also helps to forge a positive image of the culinary profession", underlines Andreas Becker. Amongst chefs, the IKA/Culinary Olympics are an internationally renowned event.
Fritz Engelhardt, President of the Dehoga Association in Baden-Württemberg, is delighted about the change of location. "A long-term move of the IKA/Culinary Olympics to Stuttgart is beneficial to the gastronomic industry as such and all parties involved". Intergastra, one of Europe's most important professional trade shows for gastronomic outlets, hotels, and other hospitality service providers, ensures the ideal backdrop for this internationally renowned event. "Intergastra is a perfect partner for the world's largest professional competition for chefs and pastry chefs. We are all looking forward to the 2020 IKA/Culinary Olympics", says Ulrich Kromer von Baerle, Managing Director of the Stuttgart Fairgrounds.
For further information on Intergastra please go to www.intergastra.de
Intergastra will take place from February 15 to 19 2020.
---