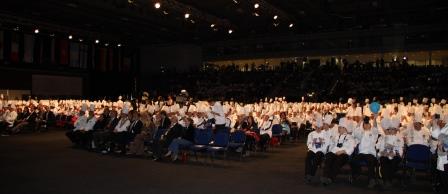 No changes are made, after the teams sent the images to the VKD. If changes are still made; the team received a penalty in the amount of 5 – 10 points. The height of the trigger of point is determined by the jury.
If a team cannot acquire a particularly product in Germany, the team must announce this one day before the exhibition to the jury presidents or the jury Chairman. Then the jury decides whether the team a point deduction receives or not.
The team should guarantee in the approach all products they would also like to use in Germany are available.
If the team brings products from their own country and the introduction is not permitted to Germany or the cold chain is interrupted, the team needs a document of the custom office. 
In these cases no point deductions are carried out by the jury.
---