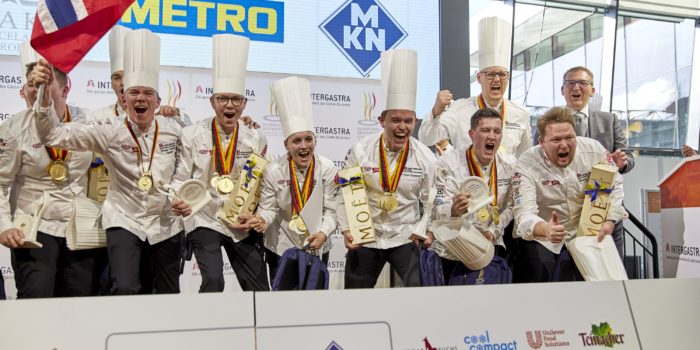 Stuttgart, 19 February 2020 – "Bigger, better and for the first time in Stuttgart – once again, we have proven that the IKA/Culinary Olympics is the most renowned and important international culinary competition for chefs", states Richard Beck, the President of the German Chefs' Association (VKD). The German Chefs' Association, Verband der Köche Deutschlands e. V., as the competition organiser congratulates all of the winners of the Culinary Olympics. "All participating chefs and pastry chefs were thrilled to represent their country and their profession. The newly launched Chef's Table, a 7-course menu prepared by the National Teams, was particularly successful", concludes Richard Beck. "The IKA/Culinary Olympics is also setting the food trends in the other categories for the next four years – i.e. for the Junior National Culinary Teams, Community Catering & Military Teams, Regional Culinary Teams and the individual exhibitors."
Each individual participant, all passionate about their work, showed enormous talent and potential during the Culinary Olympics. In the Nation Culinary Teams category, team Norway finally won the competition and took home the Olympic gold medal. Team Norway convinced the jury of its skills due to its precision and artistic craftmanship. Closely followed in second place by Sweden, who achieved the silver medal for their outstanding performance. In the National Culinary Teams competition, the bronze medal went to Iceland. The German National Culinary team reached the 6th place in the overall ranking.
Sweden was awarded a gold medal in the Junior National Culinary Teams category. The second place, and thus a silver medal, was won by Norway, while Switzerland was able to secure a bronze medal due to their cooking skills. The German Junior National Team has reached the 5th place.
Below please find the listing of all winners in the different categories:
National Culinary Teams:

1st place: gold medal for Norway

2nd place: silver medal for Sweden

3rd place: bronze medal for Iceland
Junior National Culinary Teams:

1st place: gold medal for Sweden

2nd place: silver medal for Norway

3rd place: bronze medal for Switzerland
Community Catering/Military Teams:

1st place: gold medal for The National Catering Team of Denmark, Denmark

2nd place: silver medal for Fazer Culinary Team Finland, Finland

3rd place: bronze medal for Swiss Armed Forces Culinary Team (SACT), Swiss
Regional Culinary Teams:

1st place: gold medal for Cercle des Chefs de Cuisine Lucerne, Swiss

2nd place: silver medal for Stockholm Culinary Team, Sweden

3rd place: bronze medal for ACF Regional Culinary Team USA, United States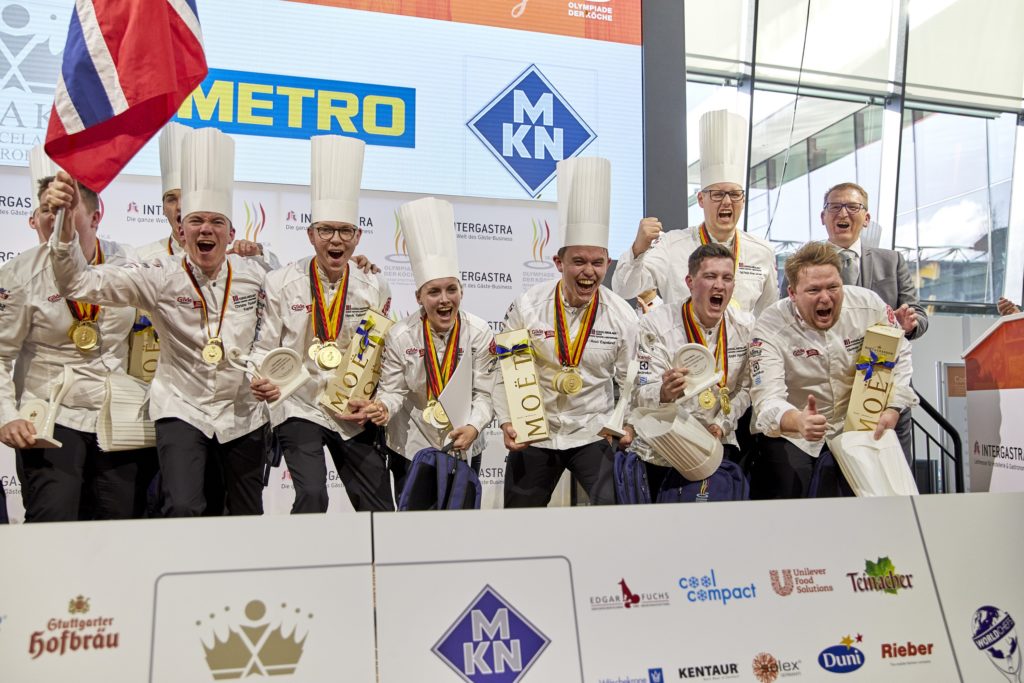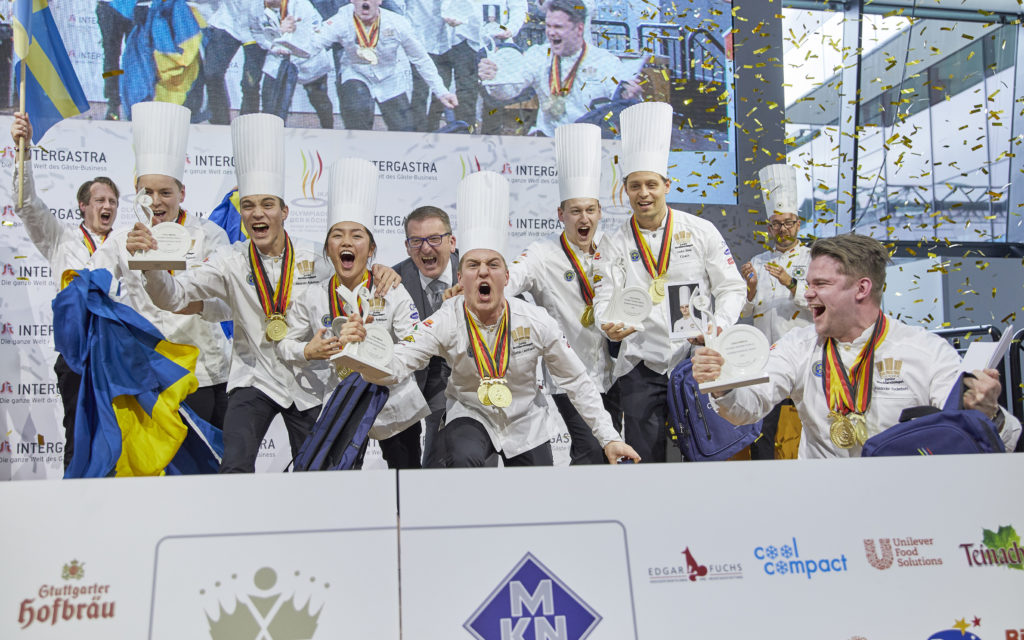 ---