30 years of passion for pacotizing®
Pacojet, the world market leader since 1992, offers professional chefs a cooking system that combines creativity and unique quality with top results and economy. The Pacojet has established itself worldwide as a reliable partner in successful professional kitchens – whether in owner-operated restaurants, in catering or in system catering. There are now over 80,000 enthusiastic customers around the globe who rely on Pacojet as a reliable partner in their kitchens.
Pacotizing®
Pacotizing® is the process of micropuréeing fresh, frozen food preparations without thawing, using overpressure. A wide variety of high-quality dishes can thus be produced from market-fresh ingredients: Sorbets, ice creams, farces, mousses, soups, concentrates, doughs, masses, drinks and many more. The Pacojet enables highly efficient work and promotes sustainable, cost-effective food handling.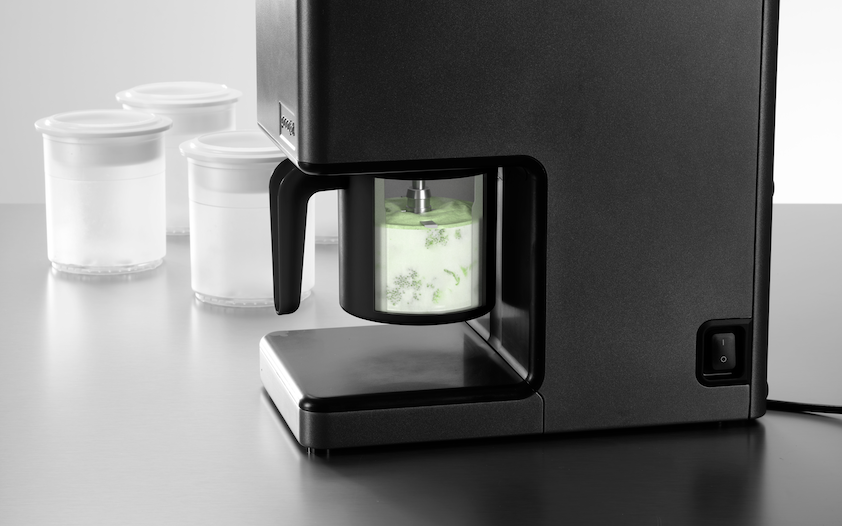 Innovation Pacojet 4
To mark its 30th anniversary, Pacojet has launched a new generation of devices in 2022: Among other things, the Pacojet 4 inspires with its ability to pacotize® certain recipes in just 90 seconds, its large touchscreen enables intuitive user guidance as well as animated assistance, and the smart device detection mode protects against misuse. While operating exceptionally quietly, the new Pacojet makes outstanding results possible with maximum productivity as well as ease of use – and therefore now meets long-held customer wishes.
Pacojet is equipping the IKA/Culinary Olympics kitchens with the Pacojet 4, enabling teams to benefit from the machine's innovative features and produce components with unique consistency, flavor and color for their dishes.
Pacojet 4 Video : Pacojet 4 – YouTube
---
Contact:
Sarah Schupp
Marketing Communication Manager
E-Mail: s.schupp@pacojet.com
Phone: +41 58 510 67 22
---
Contentwise responsible for texts and photos on this subpage is Pacojet.