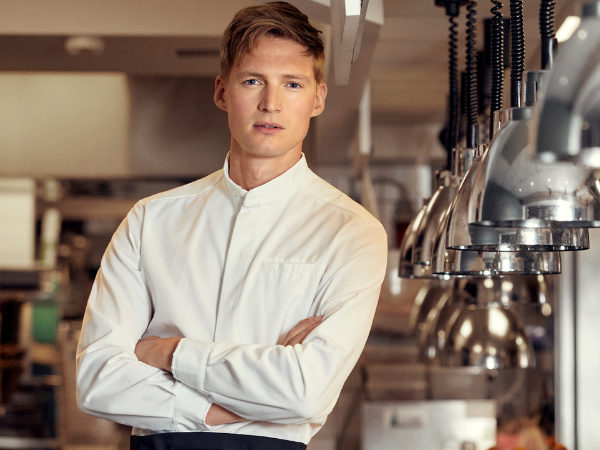 Kentaur
IKA Silver Partner
Kentaur
Kentaur specializes in designing and manufacturing workwear tailored for chefs and service professionals, offering a range of Scandinavian minimalistic styles.
Our workwear is crafted to meet the demands of the culinary segment. One of the standout features of our workwear is its suitability for industrial washing, which ensures durability and longevity.
We develop all our styles in close collaboration with focus groups consisting of professionals from the culinary scene. The inside knowledge we gain from our focus groups gives us the best possibilities to create workwear that looks great and has many functionalities that ease the workday. Furthermore, our workwear feels great on the skin all day long – even when working in a hot kitchen – as we only chose lightweight materials that let the skin breathe.
We want to take responsibility. Therefore, you can always expect workwear that is produced socially responsible. Furthermore, we continue to improve our production to create more responsible workwear by using materials like TencelTM Lyocell, TencelTM Lyocell RefibraTM technology, Repreve recycled polyester, and other new materials on the market.
 With over 30 years of experience in the market, we have a deep understanding of our customer's needs and preferences. Our workwear collections offer a variety of styles, allowing individuals to choose garments that align with their personal tastes while meeting industry standards.
We are known for our commitment to delivering high-quality workwear solutions that not only meet but exceed the expectations of professionals in the culinary segments.
---
Contact
Kentaur A/S
Email: customerservice@kentaur.com
Website  Facebook  Instagram LinkedIn
---
Contentwise responsible for texts and photos on this subpage is Kentaur.