ECOLAB
IKA Silver Partner
Ecolab – your sustainable hygiene partner with a 100-year track record
Ecolab is a leading provider of technologies and services in the areas of water, hygiene and energy. With our many years of expertise and experience, we support companies in the hospitality, food processing, healthcare and industrial sectors worldwide with sustainable products and services. 
The added value for our customers 
With extensive expertise, industry knowledge and an active commitment to sustainability and innovation, Ecolab has been successful for 100 years in ensuring food safety, preventing the spread of infections and protecting vital resources.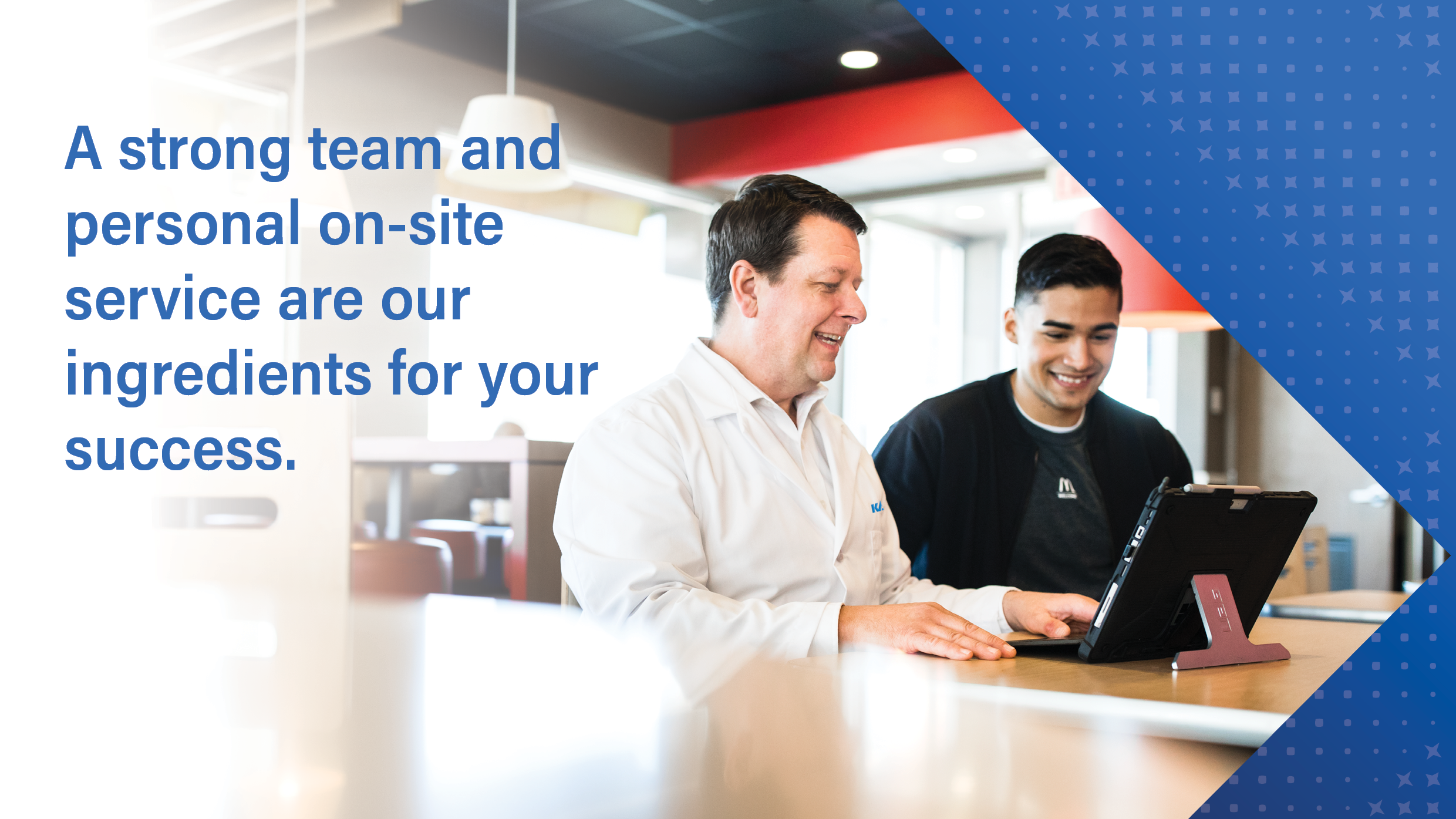 By partnering closely with our customers, we are thus helping to overcome daily challenges and shape a sustainable future. Regular service visits from Ecolab specialists, personal contact and the use of innovative technologies enable us to provide tailored solutions for our customers that fit their team and processes, increase operational efficiency, reduce CO2 emissions and waste and save water and energy. Together, we work to develop cleaner, safer and more sustainable processes – creating real value. And we help our customers do more with less – thanks to individual and tailored approaches and a comprehensive training offering.  
Our powerful programs – including KitchenPro and Apex – not only ensure high hygiene standards, but also protect important resources and increase safety at the same time.  
At Ecolab, we know that nurturing young talent has become more important than ever. Professional employees influence the guest experience in your hotel or restaurant, which in turn has a direct impact on satisfaction and loyalty. For sustainable business success, it is therefore important to support the development of your team – such as with our free online training options, which are available on demand 24/7 for our customers. 
Another solution to support hygiene management is our online tool EcoChexx-Net, which makes it easy to implement and manage a food safety compliance system.  
Trust in our 100 years of experience and expertise to make hygiene sustainable in your operation. We are your reliable partner for long-term success. 

---
Contact
Ecolab Deutschland GmbH
Tel.: +49 (0) 2173 599 1900
Email: VertriebsInnendienstDE@ecolab.com 
---
Contentwise responsible for texts and photos on this subpage is Ecolab.