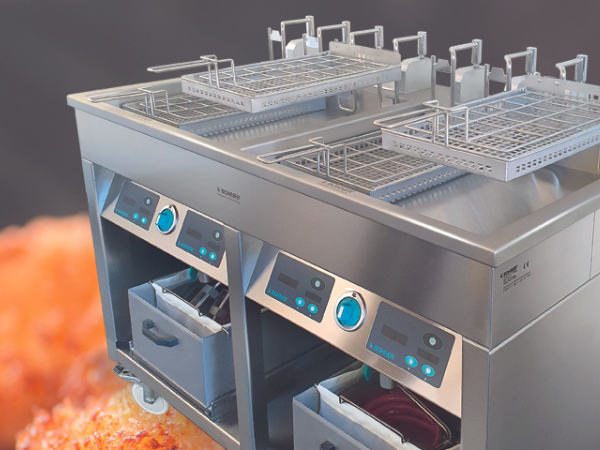 BOHNER
IKA Silver Partner
Bohner
As a competent partner, BOHNER offers everything from one source:
BOHNER is "Competence in Kitchen Technology" with a wide range of attractive and high-quality thermal devices for gastronomic kitchen sector. The large spectrum varies from single table-top, standing or installation devices to complete cooking facilities as well as frontcooking-stations with integrated edge or bridge suction. It is the philosophy of the enterprise to provide always the best possible use to the customer through high-performance, energy-saving technology and individual concepts.
BOHNER appliances are always a winner, regardless of whether they are high-performance induction stoves, induction WOKs, high-performance griddles, teppanyaki grills, burger grills or schnitzel grills.

---
Contentwise responsible for texts and photos on this subpage is Bohner.