VEGA
Inspiration – Equipment – Hospitality
VEGA develops products for the catering and hotel industries that correspond to our design philosophy: Form, function, longevity. In this way, we offer every host stylish quality products meanwhile creating holistic worlds of experience from harmonious products.
At our there are as well two strong partner brands: At ERWIN M. you will find professional textiles of highest quality. JOBELINE creates workwear for the catering and hotel branch – fashionable, functional and of high-grade materials.
Rely on inspiring worlds of experience and work across all assortments. From reception to executive suite, from the kitchen to the dining room.
Creative ideas for your food presentation
For more than 25 years we have been dedicated with heart and soul to gastronomy. We know that it has to run like clockwork in everyday gastronomy. Further, that a stylish ambience can make a beautiful evening unforgettable. That is why we offer ideas and solutions that make our daily work easier and inspire your guests.
Out of love for gastronomy and because we would like to give the culinary creations of our cooks a perfect stage, we support the IKA/Culinary Olympics. We provide our mini glasses for the competition. They are perfect for presenting desserts and small delicacies in a creative way – as the eye always participates as well…
We look forward to an exciting competition and would like to wish the cooks from all over the world a huge success at the Olympics of Chefs!
---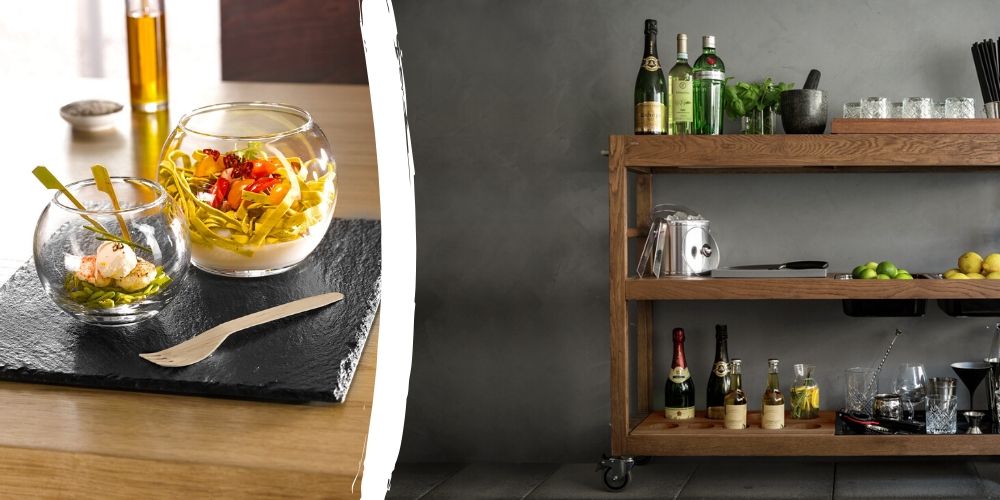 Sabrina Goisser
Marketing Communication Manager
VEGA GmbH
Vegastraße 2
86637 Wertingen
Germany
Phone     +49 8272 807-415
Fax          +49 8272 807-176
sabrina.goisser@em-group.de
---
Contentwise responsible for texts and photos on this subpage is VEGA GmbH.