Unilever Food Solutions –
From chefs for chefs
Unilever Food Solutions, Unilever's food service brand, supports chefs since 1838. With well-known brands like Hellmann's, Knorr, Becel, Rama and Lukull we support them with serving tasty and healthy meals to their guests. With new ideas, concepts and inspiration we simplify daily life for chefs in all kinds and sizes of business – it doesn't matter if they are working in restaurants, hotel chains, canteens or as caterers.
We recognize both the continuously changing preferences of guests and the economic challenges chefs have to face every day. With our qualified team of chefs and nutritionists we help to find the right balance between healthy and flavorful offers in consistently high quality. We develop professional ingredients that save precious time during daily operations and don't compromise on flavor.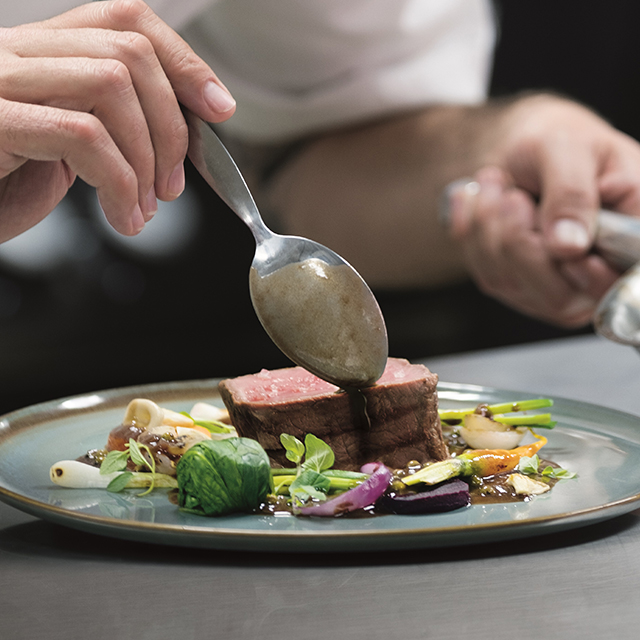 Various training opportunities
In Germany, Austria and Switzerland, Unilever Food Solutions organizes workshops with their professional culinary consultants on a regular basis; these take place at the modern Chefmanship Centers. As chefs' partners it's our passion to support them, answer questions and pass on any skills, tips, tricks and trends from all over the world.
Furthermore, the UFS Academy offers the opportunity to easily complete further studies online. From vegan meals to kitchen techniques up to social media – with the help of free, two-minute e-courses chefs can improve their knowledge regarding various topics independently from time and place.
Sponsor of the IKA/Culinary Olympics
The Culinary Olympics 2020 contestants follow their passion to cook creatively and surprise their guests with exceptional creations. We want to equip them with the necessary tools in order to do just that professionally and without any stress.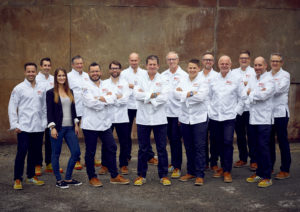 ---
Nadine Milbradt
Mail: Nadine.milbradt@unilever.com
---
Contentwise responsible for texts and photos on this subpage is Unilever.